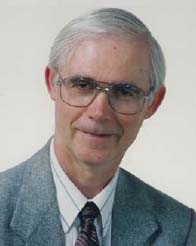 Dr. Raymond D. Findlay Raymond David Findlay's knowledge of the history of electrical engineering and IEEE, his dedication to member services and student activities, and his belief in IEEE as a transnational technical society can be seen in his over 40 years of dedicated volunteer leadership service. Known for an ability to effect change in people to produce positive results, Dr. Findlay has made an impact on IEEE at all levels. In addition to his worldwide recognition for his research contributions, as cited in the IEEE Haraden Pratt Award, perhaps his greatest contribution was providing leadership as IEEE president-elect and president during 2002. At that time, IEEE's general fund was hit hard when its investments took a downturn. Dr. Findlay led the efforts to eliminate the deficit and put IEEE back on the path to financial prosperity. During his term as vice president of the Regional Activities Board from 96-97, he promoted dues levels that made IEEE student membership attractive to undergraduates and supported programs that encourage retention. He also introduced the "Centers of Excellence" concept to the IEEE Foundation.

Dr. Findlay's path to society IEEE president followed leadership at the section, chapter and society levels. Importantly, he was instrumental in effecting the merger of IEEE's Region 7 with the Canadian Society of Electrical and Computer Engineering to form "IEEE Canada" and served as its first president in 1995. Following his service the IEEE Canada board elected him Director Emeritus.

Dr. Findlay's professional focus is low frequency electromagnetic fields and losses in electrical power devices, in which he has more than 200 publications. His work encompassed the analysis and measurement of electrical machines characteristics, including such diverse topics as electromechanical vibrations, stray load losses, rotational flux losses, the effect of venting on the development of harmonics, etc. He also holds four patents in the area, and has ten chapters in technical books. An IEEE Life Fellow, Dr. Findlay is an Emeritus Professor at McMaster University, Hamilton, Ontario, Canada. In addition at McMaster, Dr. Findlay has been Assistant Dean, Professional Affairs, and Director of Engineering and Management.

Dr. Findlay obtained his B.A.Sc., M.A.Sc., and Ph.D. (1968), all at the University of Toronto. He was also awarded a D.Sc. (Hon. Causa) from Memorial University, 2012. A professional engineer (P.Eng., Ontario), Dr. Findlay was vice-president of JDRF Electromag Research, Inc., a company whose principal mandate is research and development until his retirement in 2009.

Dr. Findlay, also a Fellow of the Engineering Institute of Canada (EIC), has received many medals and awards in recognition of years of service and leadership in effecting positive change, as well as outstanding contributions to the analysis and design of electrical machines. His service to engineering and society has merited the awarding of a scholarship to honour his devotion to the profession.