About the Foundation Members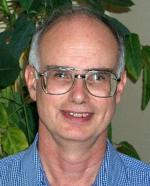 John H Mowbray, B.A.Sc., M.A.Sc., P. Eng., LSM IEEE
EMC Engineer, Waterloo EMC Services
Conestogo, Ontario, Canada


John Mowbray completed his B.A.Sc. and M.A.Sc. in Electrical Engineering at the University of Waterloo in 1972 and 1978. He is a registered Professional Engineer and a Life Senior Member of the Institute of Electrical and Electronics Engineers (IEEE).

Mr. Mowbray has over 35 year's experience in product development, and Electromagnetic Compatibility (EMC) with NCR. He is also an active participant in the Canadian National Committee to CISPR (the International Special Committee on Radio Interference), and a member of the CSA Technical Committee on Low Voltage EMC. He is presently semi-retired and acting as a Consultant in the field of EMC.

The early part of his career focused on electronics design and system architecture. The last 30 years have been devoted to the International EMC Compliance of NCR Canada's products.

He has held various positions in the Kitchener-Waterloo Section of the IEEE (Treasurer, Vice-Chair, and Chair), was treasurer of the 1998 Canadian Conference on Electrical and Computer Engineering ( held in Waterloo), and is a past chair of the IEEE Central Canada Council.