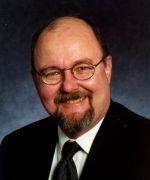 Miro G. Forest, P.Eng., SM IEEE
Forest Telecommunications Consultants
Toronto, Ontario, Canada

Miro Forest, P. Eng. is a graduate of the University of Toronto (Electrical Engineering - 1969) and holds a Professional Engineering License and a Certificate of Authorization for private practice from the Professional Engineers of Ontario. He is a Senior Member of the Institute of Electrical and Electronic Engineers ( IEEE), and founding President of the IEEE Canadian Foundation. He joined the board of IEEC Inc in 1981 and was general chair of its last conference - called Electronicom in 1987. He continued on the board, leading the conversion of IEEC Inc. into the foundation, and retired as president in 2001. In 2005 he received IEEE Canada's top service award, the Wallace S. Read Outstanding Service Award, for "significant and sustained leadership over two decades as director and president of the IEEE Canadian Foundation and its predecessor organization, IEEC Inc.".
He has over 30 years of practical and management experience in the telecommunications industry in Canada and offshore ( Saudi Arabia, Taiwan, and Geneva) holding positions of increasing responsibility at Bell Canada, CN Telecommunications (now AT&T Canada) , Northern Telecom and Sprint Canada. Much of this period was directed towards the development of national, high-performance digital microwave radio systems and Central Office based switching systems (DMS platforms with Centrex and ISDN applications). In 1993, he joined Hoey Associates as Partner, Network Engineering and Technology.
In 1998 he formed his present consultancy and provides advice to clients in the competitive telecommunications industry providing strategic planning, engineering and implementation services to clients in the competitive wireline and wireless telecommunications industry as well as expert witness services.
He has developed and supported radio spectrum applications for 2 GHz, GSM based cellular networks and 28 GHz LMCS networks, has provided a technical role support for Local Number Portability in Canada, has developed new computer aided design tools for radio coverage design of high speed (10 mpbs) wireless data networks and has developed advanced electro-technical financial and performance models for Canadian CLEC networks. He is a founder of three new telecom start-up enterprises.
His views on the telecommunications industry are regularly sought by the national media and he has presented invited lectures on Operational Support Systems at specialized conferences across North America.
He is a skilled cabinet maker and blacksmith and has recently completed restored several vintage mahogany launches.