About the Foundation Members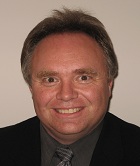 Robert L. AndersonSM IEEE
Senior Business Consultant and Project Manager
Itron Inc.

Rob is currently working for Itron Inc located in Liberty Lake, Washington. Itron is a world leader that provides meter equipment and information management solutions to electric, gas and water utilities. Rob is a Senior Business Consultant & Project Manger who performs engineering tasks as part of Itron's North American Professional Services Group. In his role he uses business process engineering to develop technical solutions and management processes for the implementation of systems or enterprise wide solutions using Itron's hardware and software products Prior to joining SIMMARIX, Rob worked for ENMAX Corporation, the electric utility for his home city of Calgary, Alberta, Canada. During his eleven-year career with ENMAX Corporation, Rob held a variety of positions in management, customer service, engineering and contracts management.

Outside of work, Rob actively supports his profession. He has spoken to first year engineering students at the University of Calgary regarding careers in engineering. He has participated as a judge for student projects/paper competitions on a regular basis. In May 2004, Rob received the IEEE Western Canada Council Ted Glass Merit Award for "Outstanding contribution, dedication and leadership to the Southern Alberta Section, Western Canada Council and IEEE Canada".

Rob has been a volunteer for the IEEE for over eighteen years and a member for over twenty years. In addition to serving as a member of the IEEE Canadian Foundation Finance Committee, Rob is the 2010 Treasurer of the IEEE Member and Geographic Activities Board. From 2004 - 2009, he was the IEEE Canada Treasurer. From 1997 - 2000, he was the Southern Alberta Section Chair. Previously he served as his Sections's PES Chapter Chair.