About the Foundation Members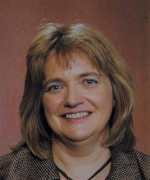 Linda Weaver, SM IEEE, FEIC
Dartmouth, Nova Scotia, Canada

Linda Weaver received a BSc and BEng from Dalhousie University and an MBA from St. Mary's University. She has been registered as a Professional Engineer (PEng) with EngineersNS since 1982.

Ms. Weaver has 35 years of success in implementing new technologies and creating new business opportunities into the health sector. In her first two positions as an engineer she applied her skills to create profitable growth and new services for her employers. Her entrepreneurial desires resulted in the founding of TecKnowledge Healthcare Systems where she led the company from start-up to become the market leader in the emerging telehealth field in the 1990s. She then turned her attention to implementing a sustainable technology infrastructure for healthcare as a founding member of the Smart Systems for Health Agency in Ontario, where she led the development of the business plan and then the implementation of the agency from start-up to full operations. Turning back to the private sector she focused on driving success for TELUS Health by leading the delivery of large health projects, the development of new products and by leveraging the telecommunications business model to develop and implement new services for the health sector in Canada. Her success in over the years as resulted in features in two books on women enterpreneurs and numerous magazine articles, including two magazine covers. She has also won numerous engineering and business awards both as an individual and as the lead on teams. Since her retirement in 2015 she has worked on projects focused on successfully implementing health technologies in both Canada and the US.

Linda joined the IEEE as a student in 1981 and has been a member since that time. She has held every position in the Canadian Atlantic Section, and in 1996-97 was elected the President of IEEE Canada and represented Region 7 on the IEEE Board of Directors. Following that, she was named Regional Activities Board Vice-Chair from 2004-5 and served on many committees at the national and international level, with a primary focus on Information Technology products and services. Linda also served as a Councilor for EngineersNS, the President of the Engineering Institute of Canada and is a past Board Member of the IEEE Canada Foundation. She was named a Fellow of the Engineering Institute of Canada (FEIC) in 1998.