About the Foundation Members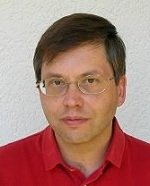 David G. Michelson SM IEEE
Professor
ECE Department
University of British Columbia
Vancouver, BC.

Dave received the BASc, MASc and PhD, all in Electrical Engineering, from UBC. From 1996-2001, he was a member of a joint AT&T Wireless Services (Redmond, WA) - AT&T Labs-Research (Red Bank, NJ) team that developed advanced channel models applicable to broadband fixed wireless systems. From 2001-2002, he was an adjunct professor at UBC while serving as a consultant to UBC IT Services as they deployed one of Canada's largest campus wireless LANs. Since 2003, he has led the UBC Radio Science Lab where his research interests focus on radiowave propagation and channel modeling.

During his eight-year term as chair of Vancouver Section's Joint Communications Chapter, Professor Michelson greatly expanded the chapter's role in British Columbia's wireless community. He hosted well over one hundred monthly meetings, mini-symposia and other technical events that helped wireless engineers stay current in their field, helped promising startup companies recruit talent and helped engineering students begin productive careers. He also supported WINBC, BC's wireless industry association, as they set up and established their own programs. He also established the IEEE Communications Society student chapter at UBC, which he continues to serve as faculty advisor.

Professor Michelson is a registered professional engineer. He currently serves as an appointed member of the Board of Governors of the IEEE Vehicular Technology Society, as Chair of the IEEE VT-S Technical Committee on Propagation and Channel Modeling, and as an Associate Editor for Mobile Channels for IEEE Vehicular Technology Magazine. He has received numerous awards for his service to British Columbia's wireless community through his leadership roles in IEEE Vancouver Section and the IEEE Joint Communications Chapter.