About the Foundation Members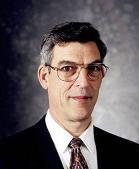 Elmer Bourque, P.Eng., FEC
LSM IEEE, LSM APEGNB
Fredericton, New Brunswick


After a classical course "à la française" with emphasis on English, Elmer graduated from Collège Ste Anne, Church Point, NS in 1965 with a BA majoring in Math and Physics. He obtained a B.Sc. Electrical Eng. from University of New Brunswick in 1969. This formal education was polished further by judging student paper competitions and science fairs.

He spent his first 5 years at the New Brunswick Research and Productivity Council where he filled his sleeves with a number of worthwhile tricks, in the presence of highly trained professionals and technologists. He wrote an operating system and compiler on a Digital Equipment Corporation 50 kHz PDP-8/S with a whomping 4k of magnetic core memory (12 bits + parity). This system was able to run automatic tests on a 500 hp hydraulic test rig and plot the results. Developed software for a 3 axis 5 hp numerically controlled machine tool, which could decode many of the standard part program formats of the day.

Next he was given the best job in New Brunswick Power; System Performance Engineer, a title he held for nearly 30 years (with minor variations). He got to play with wonderful large machines gaining experience in commissioning, power system fault and disturbance recording, generator controls including synchronizing, excitation, stabilizer and governor systems, and later, power quality troubleshooting. He takes pride for having initiated the installation of automatic on-load tap changers on generator fed station service transformers to enable utilizing previously bottled generator reactive capability. He also did early work (1980) on LINECAP, a program to find the most under-rated component on each of NB Power's high voltage transmission lines. Modeling and performance testing of control systems as well as behaviour of power system frequency are some of his interests. He has a history of the power system frequency (6 sec sampling rate) of the Eastern Interconnection starting in 1994. This work is being continued even though he is retired. Represented the Maritime Area on the Northeast Power Coordinating Council's, Control Performance Working Group for a couple decades.

A former organist he found that tuning and maintenance of pipe organs (and pianos) freed up weekends. He likes to make educational presentations on the mathematical and physical nature of music and the perception of musical instruments. Piano playing, choral singing (bass), photography, canoeing, cycling, and roller-blading are also on his agenda when leisure time is available. Favourite composer: J S Bach, the instigator of the 12th root of 2 intervals for the "Equal Tempered Clavichord" tuning scale.

An IEEE member since 1972, Elmer served with the New Brunswick Section as secretary and treasurer for a total of 9 years, served as IEEE Canada Eastern Canada Council Chair from 1989-90, and as IEEE Canada Secretary 2004-5. He is also a life member of the Association of Professional Engineers and Geoscientists of New Brunswick.